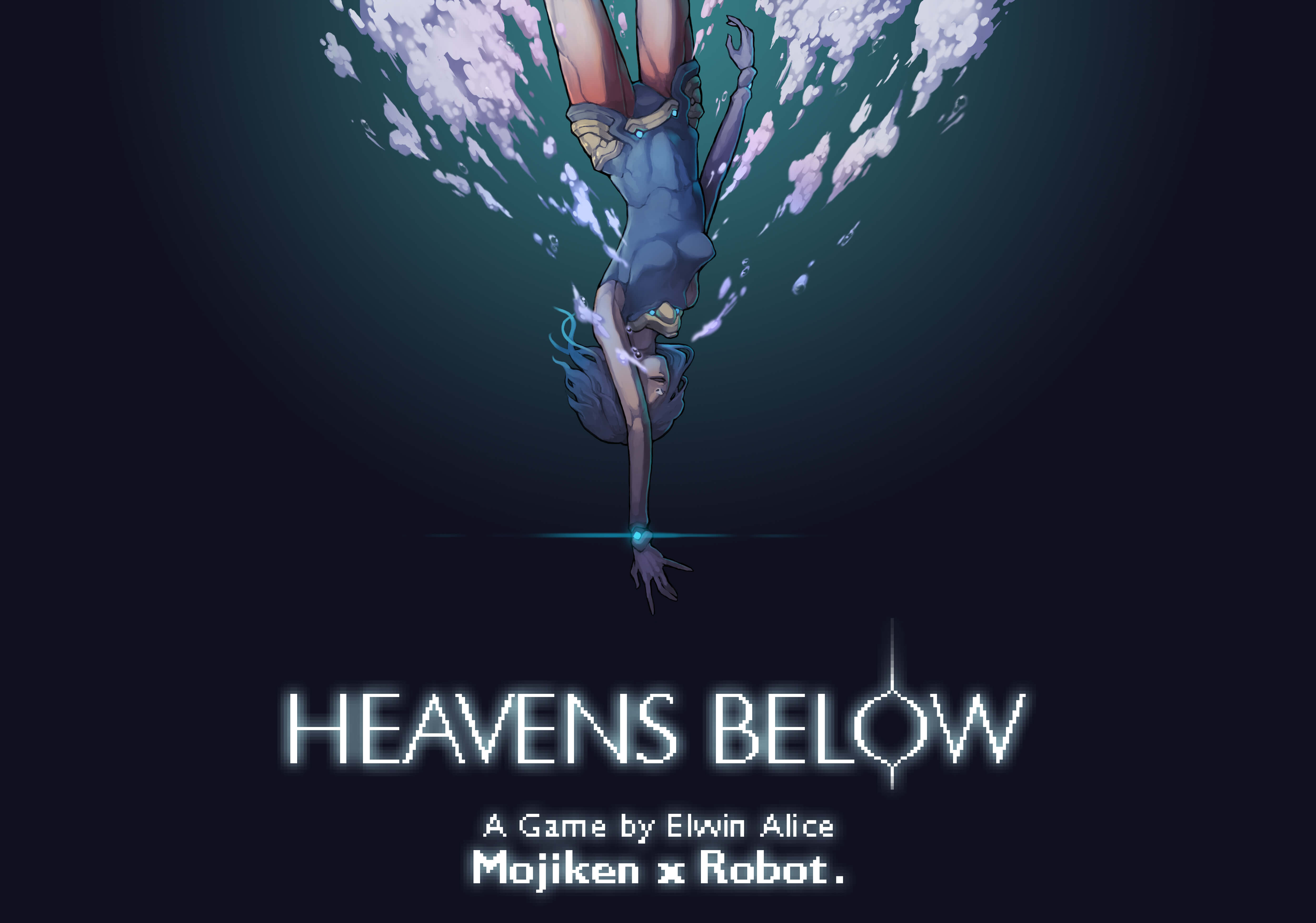 Heavens Below
A downloadable Illegal Exploration for Windows, macOS, and Linux
Dive,
Dive Deeper...
Dive past the dark chambers and the abandoned machines
Dive past the forgotten legacy and the lifeless beams




















Dive to the bottom of the Abyss..
Dive to the
HEAVENS BELOW
---
Heavens Below is intended to be an weird atmospheric exploration story, with a blend of pixel art graphic and post rock music.

the core gameplay is kinda a crossbred between metroidvania, irritating stick, and moonlander..

control your ship, avoid walls and obstacles, collect items, open doors, survive and reach the bottom of the abyss.

control your goldfish minisub with ← → ↑ ↓
use [escape] to pause your journey and take a break..
collect item to repair your hull and energy
reveal more stories by collecting 5 hidden logs
and... there are 2 possible ending with cutscenes
Heavens Below is an in-development game, or you could call it a prototype game..
some gameplay features and elements still unbalanced and might be changed, added, or cut in the future..
give us feedbacks and supports so we can make a more devious game..
godspeed, fellow dreamers and explorers..
---
Release Notes
Patch v0.2
-fixed OSX problems
-tweaked some sprites and effects
-tweaked some story and narratives (still engrish though)
-more bling and bang sound effects
-less ragequitting/frustrating gameplay (just remember to prioritize safety, don't be hasty)
---

Check for updates and sell your soul, at here
mojikenstudio.com / twitter / facebook

A game by Alice Elwin
deviantart / twitter / facebook


Music Soundtrack by Robot.
soundcloud / facebook


---
Let the stars be the light upon your sight
Let the earth be the witness upon your feats
Let the heavens be the guide on your way home
| | |
| --- | --- |
| Published | Apr 01, 2015 |
| Status | In development |
| Platforms | Windows, macOS, Linux |
| Rating | |
| Author | Mojiken Studio |
| Genre | Platformer |
| Tags | artgame, Atmospheric, Difficult, Dungeon Crawler, Exploration, Multiple Endings, Pixel Art, Sci-fi, Side Scroller, Story Rich |
| Average session | About an hour |
| Languages | English |
| Inputs | Keyboard |
Download
Click download now to get access to the following files:
Heavens Below v0.2 win32.rar
34 MB
Heavens Below v0.2 osx32.rar
38 MB
Heavens Below v0.2 linux32.rar
43 MB
Heavens Below v0.3 BETA win64.rar
38 MB
Heavens Below v0.3 BETA win64.zip
44 MB
Comments
Log in with itch.io to leave a comment.
get lost soon, and restart from the very first place. very annoying,
Hey this game looks awesome by first glance but i cant open in ;( help?
Hello! I'm here to help!
Which build are you downloading? mac? win? linux?
What a great little game. The graphics are great. Controls are good and the audio is just well. Brilliant. Thank you
thanks

wobblyfootgamer
Woah, I'm glad that someone is still playing our game!
Thank you for your feedback and appreciation!
please look forward at our future upcoming games!:D
Thank you. I will keep an eye on future upcomings and will play Heavens Below again. I want to try and complete the game.
Good Luck

wobblyfootgamer
Hi, I was wondering if there will be a future update where you could change the .rar files to .zip files instead? It will make it a lot easier to download.

hello, I understand your concern about the file extension. for that I will upload the zip version for the windows build asap!
thank you for dropping a comment here!

Hello had tried to download the game but the file won't come through on this one game?What do i do is this a problem with the download or something else
hello, sorry for the inconvenience..which file did you downloaded?
Heavens Below v0.3 BETA win64.rar?
hmm.. have ever try download a game in itch.io before? perharps you can try using another browser?

Yeah I downloaded a game before and yes i also tryed another browser
amazing!!!!!!
I just started to play. but this firsts 10 minutes I am already in love
hello david!
thank you for enjoying our little short game!
hopefully we could develop it into something better in the future, please do keep in touch!

Whoa! Dank you for playing our game!
While i could say that this game is far from being perfect, polished, and finished, i'm really glad that you could enjoy it!
Someday, I hope you can reach the bottom of the abbys, and please do keep in touch!
Good night!
Hi! Well where to start? Three words to describe this game: frustrating, annoying and awesome ! I had never thought that this game was also difficult ! But at the end I really enjoyed it and the soundtrack is great! So congratulations and thank you for this game! Now I need a good night's sleep ! xD
Here is my gameplay: